Is a tree in your yard dead or dying? Standing in the way of new construction? Creating a safety hazard? Although tree removal should be a last resort, sometimes it's the only viable solution to a major problem.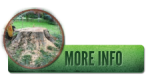 Welcome to Our Website!
Trimming trees and shrubs helps ensure safety. Improper pruning can weaken the branch structure, cause cuts to improperly heal, and encourage the growth of suckers that can divert energy from those areas of the tree that need it most.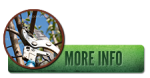 If you're like many other property owners, you're not alone in experiencing the frustration of having too many tree stumps marring your otherwise beautiful property.